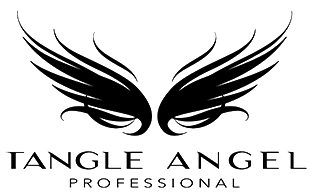 Tangle Angel is a design led brand, crackling with creativity and attitude. We set out to create iconic products that outperform everything on the market. With innovation at our heart we're constantly evolving. Relentlessly developing new technology and perfecting ergonomic, sustainable designs that mirror our vibrant personality.

We've crafted stunning, yet functional, detangling tools with every detail scrutinised and reworked. The humble, everyday hair brush has been redefined with trademarked Memory-Flex bristles and antibacterial, anti-static technology, that's heat resistant and gently glides through wet or dry hair.

TANGEL ANGEL has ditched convention to create something exciting, edgy and unmistakably beautiful.