hq was founded with the mission to deliver creative, high performance hair care products that run parallel to fashion, science, art and music.
we promote and nurture prestige, artist-driven beauty brands, with a focus on innovation and a passion for the creative mind. our portfolio offers high-performance products and top-of-the-line education informed by both an artistic and a business perspective. highperformance products with carefully thought-out ingredients, packaging, fragrance and design. our brands are created with both the salon professional and the end-consumer in mind.

BARBICIDE®, the market leader in its category, was launched in 1947 in New York and has represented the industry standard for safe services in salons and barbershops for more than half a century. Professionals have used the vibrant blue BARBICIDE® to protect themselves and their clients over the years. As a recognized American classic and the original symbol for professional beauty and barber disinfection, BARBICIDE® is even featured in the permanent collection of the National Museum of American History at the Smithsonian in Washington, DC.
As a partner in the beauty industry, we are committed to educating beauty industry professionals to ensure they are providing a safe service.

A lifestyle brand for the young and young at heart with a fresh approach to hair and body care. A multi award-winning range spanning 40 professional products, that do exactly what they say they'll do
Cruelty-free and PETA approved, ELEVEN Australia products call on high performing natural ingredients for maximum efficiency.

We use simple and uncomplicated product names, which means you know exactly what you're getting when selecting the right products for you. Want volume? Look no further than our I WANT BODY range. Need hydration? Try our HYDRATE MY HAIR moisture range. Want to tame your frizz? Then check out SMOOTH ME NOW. Been a little hot and heavy on the styling tools or bleach? Then it's all about REPAIR MY HAIR. Want to keep your blonde hair creamy – not brassy? Then our KEEP MY COLOUR BLONDE range will become your new best friend. There's truly something for everyone, and the best bit? We have a selection of vegan and gluten-free products to suit all hair types.

Tools for the stylist that can't be tamed.
For fun, creative and effective hair colouring tools, Framar has got you covered.
Benefitting from the feedback of over 35 years' experience behind the chair, Framar
products are the perfect combination of style and substance. The Framar range includes
foils, brushes, bowls, clips, and colour wipes, designed to suit the needs of professionals. Skincare for your hair.
Born from the same philosophy as skincare, KEVIN.MURPHY products are weightlessly designed to deliver performance, strength and longevity. Combining hi-tech scientific knowledge with the best natural ingredients available, KEVIN.MURPHY products provide the tools to recreate high-fashion runway looks in the salon or at-home, while always remaining kind to the environment.
When searching the world for ingredients, KEVIN.MURPHY looked for companies with organic growing practices, or ecologically sound wild harvesting techniques to ensure the KEVIN.MURPHY range is of the very highest natural quality. Inspired by the finest ingredients that nature has to offer, the KEVIN.MURPHY range of shampoos, conditioners, treatments and styling products is the ultimate indulgence of high fashion runway looks with the added benefit of naturally beautiful, beneficial ingredients.
Carefully selected vitamins and amino acids that help to repair and thicken the look of hair and restore damaged, split ends. Nourishing moisturising agents from Mango and Murumuru butter that help to smooth the cuticles and soften the hair from root to tip. Extracts from exotic ingredients including, Peruvian Bark, Baobab, Bamboo and Orange Blossom impart weightless moisture, and infuse the hair with their naturally-beneficial goodness. A powerhouse of antioxidants from known natural sources such as, Kakadu Plum, Orchid, Lotus Flower and Desert Lime, help to reduce breakage and assist in repairing the look and feel of chemically damaged hair.

Our humble beginnings started in a California garage, and since 2014 have grown exponentially to include millions of fans worldwide. Our patented technology is continuously changing what is possible for hair!

The ingredient that changed it all.
Known as the "invention," the Bis-Aminopropyl Diglycol Dimaleate ingredient allowed professionals to reach new heights in color & care. Hair wasn't just healthier; it took on a completely different quality — blondes were brighter, brunettes more radiant, and redheads more vibrant.

Today OLAPLEX is one of the largest independent hair care brands in the world with over 100 worldwide patents. Through a grassroots approach, the brand quickly became a global sensation, paving the way for a completely new category of haircare called "bondbuilding."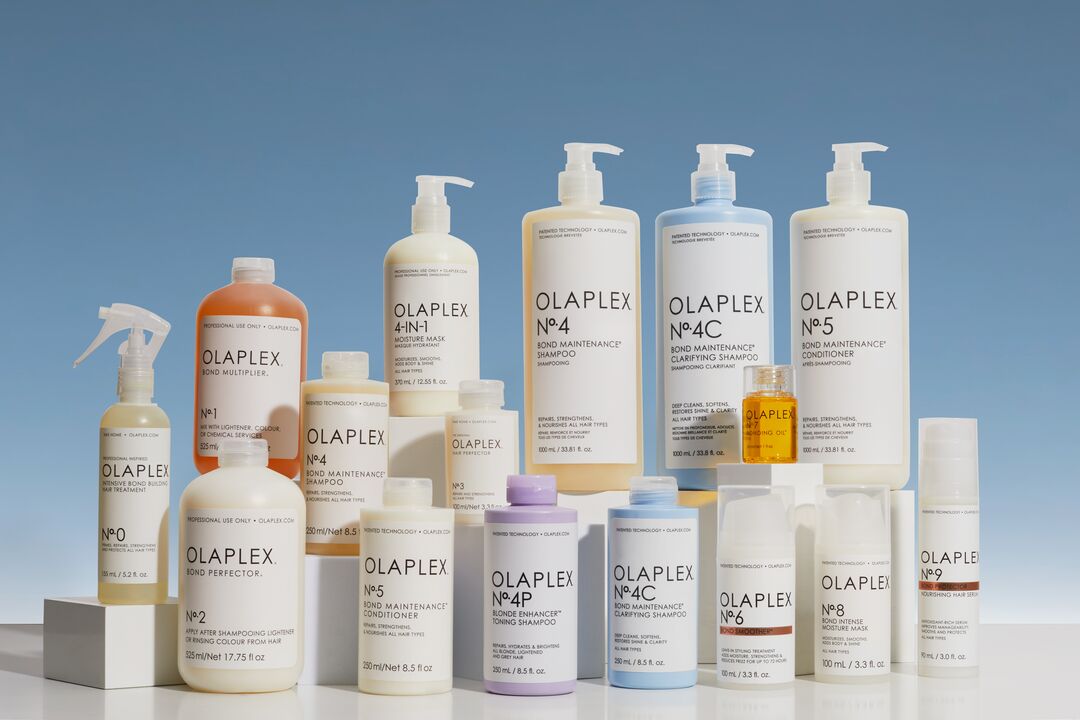 One of the world's leading experts on hair and scalp care, Philip Kingsley products bridge the gap between advanced science and beauty.
A true visionary in the world of hair care, Philip Kingsley dedicated his entire career to helping people achieve their very best locks. He accomplished many 'firsts' in the industry, creating the first pre-shampoo conditioner and was the first to supercharge hair's health by focusing on nutrition and wellbeing. His product range bridges the gap between science and beauty, winning awards for treating thinning, dry and damaged strands – as well as pesky scalp conditions.
FORMULAS DRIVEN BY TRICHOLOGY
With decades of experience treating hair and scalp conditions, Philip Kingsley's iconic hair heroes are all based on the science of trichology. Like dermatology – but for your hair – this science is based on real-life concerns, boosting your hair's health from the inside out. From split ends and flaky scalps to curly locks and hair loss – the brand have a formula for all hair types, textures and concerns.
HONEST AND ETHICAL HAIR CARE
Trust one of the best in the business to transform your hair care rituals. Transparent in their treatments and their advice, you'll always know what to expect from Philip Kingsley's products. They don't over-claim or over-promise, they just deliver brilliant results with science-led formulas that will not only improve your hair's appearance, but protect and strengthen it in the long-term too.
Each treatment is bottled up in recycled packaging – made from sugarcane-derived plastic – which can be recycled when you've finished getting every last drop of hair-loving goodness out! Plus, the brand is cruelty-free too.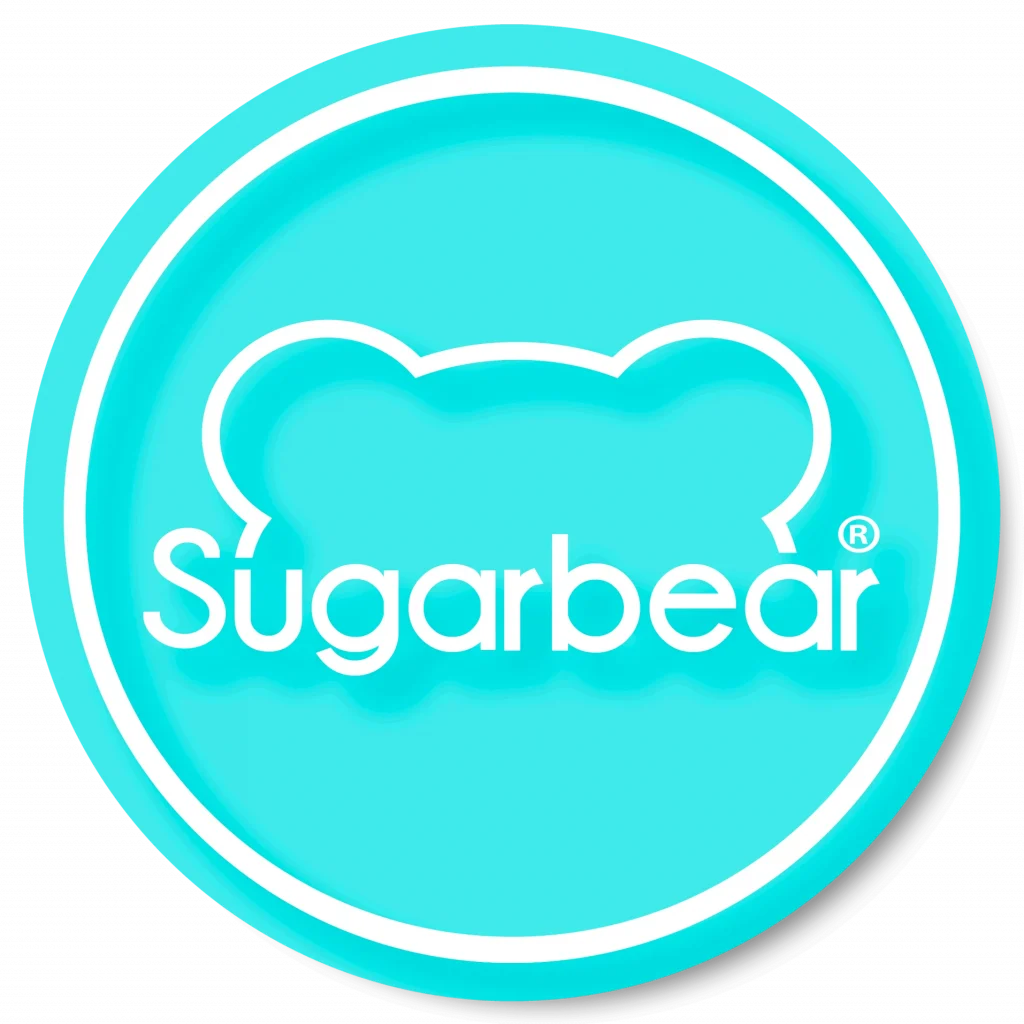 Sugarbear is always looking for the best ingredients to formulate with. We seek out effective ingredients with years of studies behind their use, ensuring safety and efficacy in all our products. You can truly smell and taste the difference in the quality of Sugarbear vitamins over other products, immediately. Sugarbear invests in more premium flavors by using real natural fruit extracts that help make our gummies taste delicious.
Sugarbear promises to make high quality vitamin products to help you feel better, look better and do better. Be your best self with Sugarbear.
At Sugarbear, we care about your care. We promise to always ensure our products are:
Vegan
Cruelty-Free
Kosher Certified
Halal Certified
Efficacious
Incorporating plant-based ingredients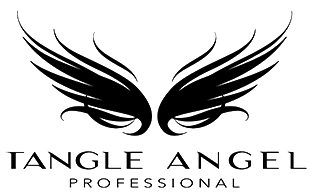 Tangle Angel is a design led brand, crackling with creativity and attitude. We set out to create iconic products that outperform everything on the market. With innovation at our heart we're constantly evolving. Relentlessly developing new technology and perfecting ergonomic, sustainable designs that mirror our vibrant personality.

We've crafted stunning, yet functional, detangling tools with every detail scrutinised and reworked. The humble, everyday hair brush has been redefined with trademarked Memory-Flex bristles and antibacterial, anti-static technology, that's heat resistant and gently glides through wet or dry hair.

TANGEL ANGEL has ditched convention to create something exciting, edgy and unmistakably beautiful.